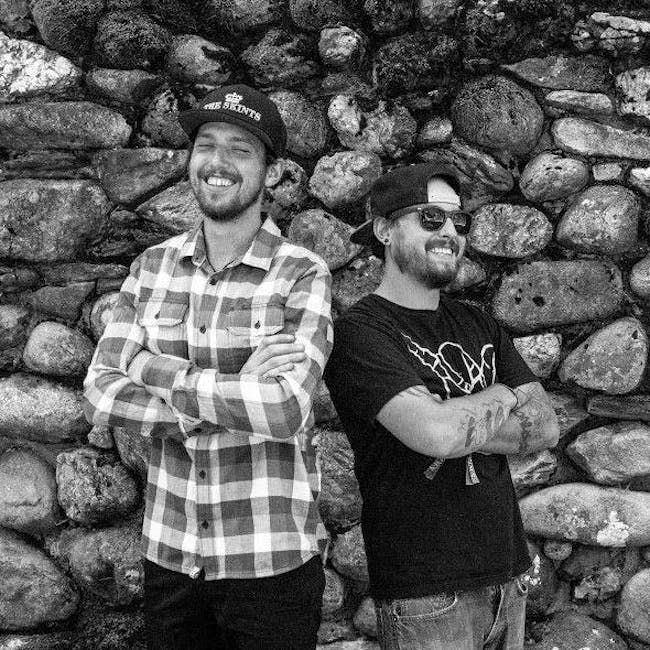 Two Peace w/ special guest The Riddims at Last Exit Live in downtown Phoenix Doors 7pm / $7 Adv / $10 Door "JRoc Live Presents"
Two Peace is a reggae/hip-hop band originally from Davenport, IA now residing in Sacramento, CA.
The band was formed in late 2011 but the story started a little prior to that. Vocalist and keys man, Nick Harksen, was pursuing his own musical journey as a solo artist. He released his first solo album "Ya Gotta Feel It" in 2009 and ironically enough Jacob Hahn (Bass man for Two Peace) had bought his very first copy. The friendship continued and while at a music festival in Alabama, Jacob got inspired to pick up the bass again and asked Nick if he could join him on his musical path. Nick agreed and Two Peace was born!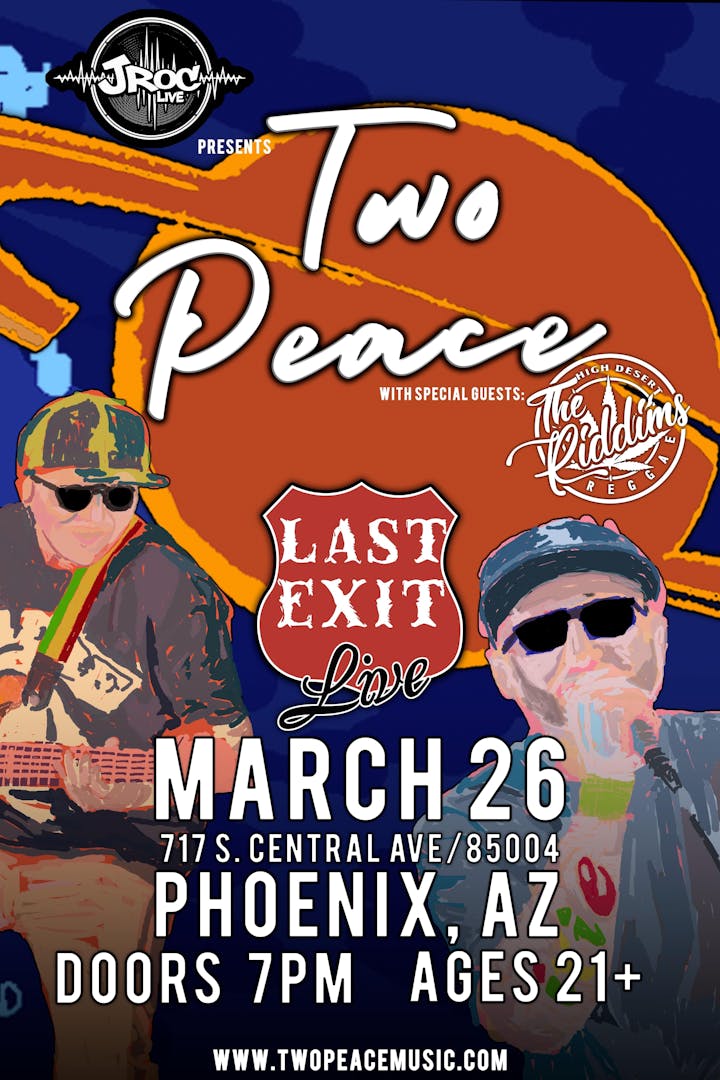 Venue Information:
Last Exit Live
717 S. Central Ave
Phoenix, AZ, 85004