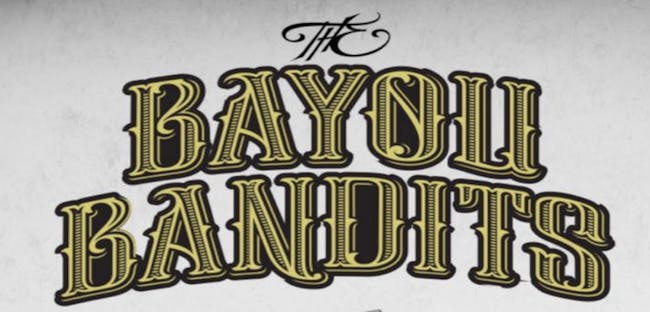 The Bayou Bandits + The Real Fakes + Megan and Shane
The Bayou Bandits are a premier southern rock band! They have been featured in multiple radio interviews and publications through the south and southwest regions! They have been included in a documentary with Jordan Klepper from The Daily Show on Comedy Central. They have been featured in numerous magazine publications such as "The Entertainer," "Phoenix New Times" (most recently voted among the top 20 bands the state of Arizona fell in love with) "Peoria News Times," and "The National Veterans Magazine" which has over 10 million readers. They have also played throughout Rocky Point Mexico in front of thousands at Roger Clyne & The Peacemakers famously owned venue Banditos among many others alongside bands such as The Black Moods and many other regional and nationally known acts! The Bayou Bandits have had the honor of opening for national touring artists such as Jason Charles Miller (Trueblood HBO, Marilyn Manson, Godhead), Austin Meade (Red Dirt Country), as well as Jason Hawk Harris (Ameripolitan Artist on the rise) among many others! They are embarking on their debut tour throughout the south on their "All Roads Lead Home" tour in March 2020 headlining with acts such as Sam Price & the True Believers & Honey Island Swamp Band !
Their latest single Take Me Back received radio play within the first 72 hours it was released & can be found on every major digital platform including their latest record self titled record! Bon temps Rouler!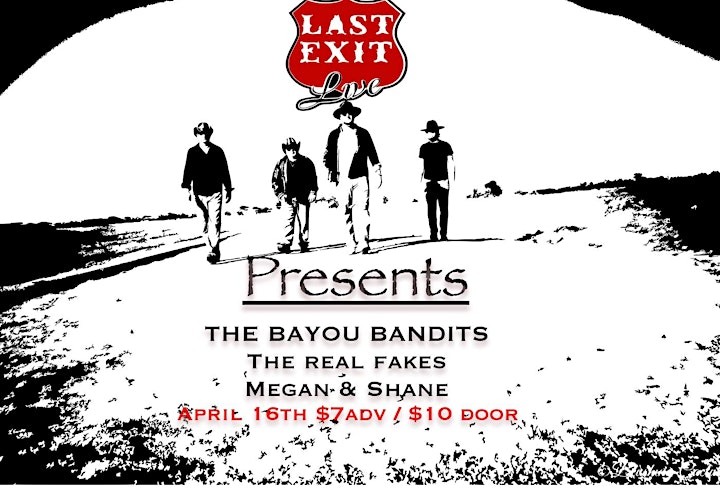 Venue Information:
Last Exit Live
717 S. Central Ave
Phoenix, AZ, 85004