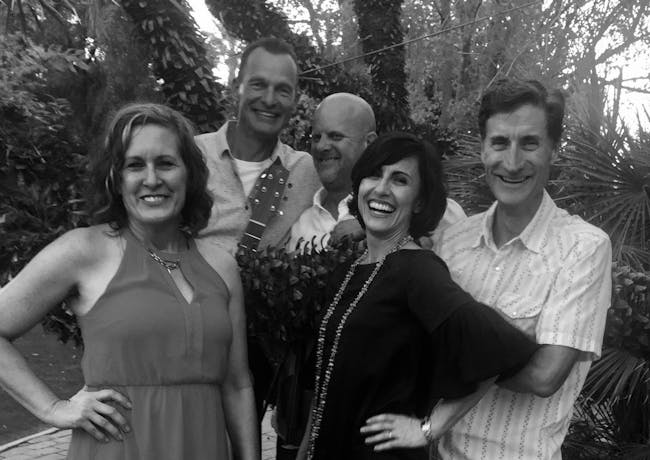 The Research Animal Retirement Foundation (RARF) benefit show featuring Dusty Tuffet / Doors at 7pm / $10 Tickets
"The Research Animal Retirement Foundation (RARF) aims to provide financial support for the retirement of non-human research primates and advocacy for non-human primate interests during end of laboratory career decisions. We invite you to enjoy local music and enter a raffle of donated gifts from local artists, vendors, and benefactors. Raffle cost will be $3 per ticket or $10/4 tickets and every advance purchase for the show receives a free raffle ticket! Prizes include local art prints, prints of paintings done by primates who have retired, a Specialized Sirrus bicycle, and others! If you would like to donate art, coupons/gifts from your business, or other potential raffle prizes, please contact us!
DUSTY TUFFET: "Diverse musical backgrounds and eclectic instruments make for an Americana string band with a unique take on songs old and new. They cover songs from Nickel Creek, The Eagles, Green Day, Marshall Tucker Band, The Cars, Amy Winehouse, Radiohead, Guns & Roses, Brothers Comatose, Red Hot Chili Peppers, Train, Devil Makes Three and many more.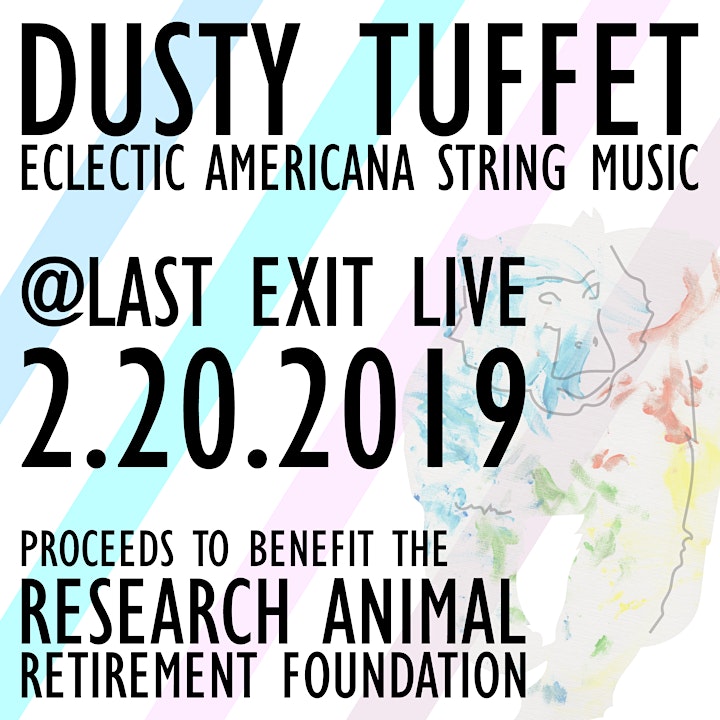 Venue Information:
Last Exit Live
717 S. Central Ave
Phoenix, AZ, 85004